Bariatric Surgery Center
Providing support before, during and after surgery
Many people find success in a weight-loss program that provides support, information, and guidelines.
If you are obese, surgery to lose weight may be safer than carrying around those extra pounds.
Our Team
Expertise and compassionate care are two of the main traits of all the members of our team. When it comes to your weight-loss process our expert physicians will be there for you every step of the way.
The majority of dieters regain the weight they lose within five years. But they could avoid doing so by gradually changing their eating and exercise habits.

Obese people who undergo weight loss surgery appear to reduce their risk of heart attack, stroke and death, Swedish researchers report.

These seven proven principles can increase your chances of weight-loss success now--and for the long term.
Videos
View the videos below to learn more about the physicians and the surgical weight loss procedures they perform.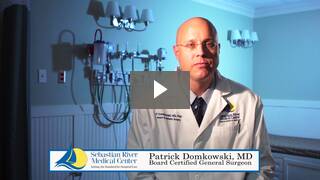 Dr. Patrick Domkowski discusses the benefits of various types of weight-loss surgery, and how these surgeries can help control diabetes, hypertension and sleep apnea.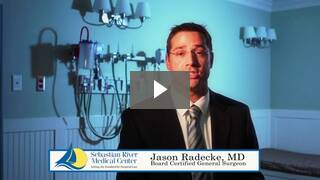 Dr. Jason Radecke talks about robotic-assisted bariatric surgery, and how 70-80% of diabetes patients leave the hospital with no need for insulin injections or pills after the surgery.
A weight-loss surgery patient talks about his vertical sleeve gastrectomy. Drs. Domkowski and Radecke discuss the health benefits of bariatric surgery.
Weight-Loss Expertise
If your weight is keeping you from leading the healthy, active life you've envisioned, we can help. Sebastian River's comprehensive bariatric surgery program addresses the physical and emotional aspects of weight loss, offering education and support from pre-surgery through recovery. Our multidisciplinary team of weight-loss professionals provide you with the tools you need to achieve long-term weight loss.